NASDAP Hawkes Bay Region

Campbell Howlett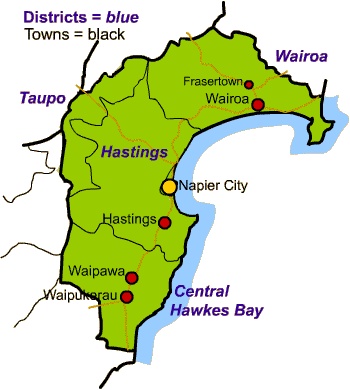 Term One Meeting 2016
March meeting with Cathie Johnson (NZCER) – 'Me and My Schools' Survey

As a country we collect a lot of data – do we understand what it means and how it can be used to improve student learning
Must think 'What would be my purpose for using this assessment?'
Issues that face schools:

Engagement
Attendance
Authentic Learning

Senior Management/Leadership purpose of assessment is to improve teachers teaching
Student Engagement Survey

Y7 – 10 survey
3 aspects of engagement

Behavioural
Affective emotional involvement
Cognitive (risk taking etc)

Connect with the key competencies

Statistics show the following trend in engagement:

Boys plateau between y9 and 10
Girls deteriorate from y7 to y10

Survey costs - $1.50 online or $2.00 paper
Can arrange groups however you like – eg. Students involved in sport, geographical,

Will get results according to class, year level summary, ethnicity and gender
Recommended Text; Davdi Perkins – Future wise
Term Four Meeting 2015
At this meeting we had Celeste Littek (a local RTLB) speak about promoting Executive Function in the Classroom.

EF (Executive Function) is an umbrella term for the skills required to make a plan and the execute that plan.

EF is a term used to describe a set of mental processes that helps us connect past experience with present action. We use EF when we perform such activities as planning, organising, strategizing and paying attention to and remembering details.
People with EF problems have difficulty with planning, organising and managing time and space. They also show weakness with "working memory" (or "seeing in your mind's eye"), which is an important tool in guiding our actions.
Problems can be seen at any age but tend to be increasingly apparent as children move through the middle school years with the demands of completing schoolwork independently often triggering signs that there are difficulties in this area.
In the classroom we're called on all day, every day, to self-regulate behaviour. Normally, features of EF are seen in our ability to:
· make plans
· keep track of time
· keep track of more than one thing at once
· meaningfully include past knowledge in discussions
· engage in group dynamics
· evaluate ideas
· reflect on our work
· change our minds and make mid-course corrections while thinking, reading and writing
· finish work on time
· ask for help
· wait to speak until we're called on
seek more information when we need it.
Problems with EF may be revealed when a person:
· has difficulty planning a project
· has trouble comprehending how much time a project will take to complete
· struggles to tell a story (verbally or in writing); has trouble communicating details in an organised, sequential manner
· has difficulty with the mental strategies involved in memorisation and retrieving information from memory
· has trouble initiating activities or tasks, or generating ideas independently
has difficulty retaining information while doing something with it; e.g., remembering a phone number while dialing.
There are many effective strategies that can be used when faced with the challenge of problems with executive function.
· Take step-by-step approaches to work; rely on visual organisational aids.
· Use tools like time organisers, computers or watches with alarms.
· Ask for written directions with oral instructions whenever possible.
· Create checklists and "to do" lists, estimating how long tasks will take.
· Break long assignments into chunks and assign time frames for completing each chunk.
· Use visual calendars to keep track of long term assignments, due dates, chores, and activities.
Meet with the student on a regular basis to review work; troubleshoot problems.
The brain continues to mature and develop connections well into adulthood, and a person's EF abilities are shaped by both physical changes in the brain and by life experiences, in the classroom and in the world at large. Early attention to developing efficient skills in this area can be very helpful, and as a rule, direct instruction, frequent reassurance and explicit feedback are strongly recommended.


Term Three Meeting 2015
Building the Appraisal Capabilities of Middle Leaders
Presented by Christina Thornley from the Educational Council.

Performance Management
• Attestation and appraisal evidence can be the same
• Competence uses the professional standards - accountability
• Registration uses the teaching criteria

Professional Conversations should be open to learning conversations
Withhold judgement
Respectful
Commitment to action
(webinar available on this)
• Describe the problematic situations
• Listening to others' views
• Detecting and challenging own and others' assumptions and beliefs
• Inviting consideration of alternative views
• Giving and receiving feedback
• Dealing constructively with conflict

Who's responsible for what?
What evidence is required for the council?
• Evidence should be useful to me to develop my practice
• Evidence should be available to your educational leader
• Evidence must reflect that I am meeting the criteria
It is the responsibility of the educational leaders to establish the appraisal system and it is the right of the teacher to be appraised and their responsibility to ensure that they are up to date with their practicing certificate and that they are gathering evidence.

ERO will look for a summary report of evidence.

Knowing and using PTC in your school
Evaluative capability
• Look at the relationship between the criteria and how they impact on my teaching practice.
• All teachers need to know the 12 criteria (1-5 are values and relationships, 6-12 are knowledge and practice)
1. Relationships
2. Wellbeing
3. Treaty
4. PLD
5. Leadership
6. Learning programme
7. Inclusion
8. Learning
9. Diversity
10. Bicultural
11. Assessment
12. Inquiry

Determine what good and great looks like at your school!
What does each competency look like in your school?
• Manaakitanga
• Ako
• Whanaungatanga
• Wananga
• Tangata Whenuatanga
Use Tataiako to establish what good will look like.
Use professional relationships and professional values template for staff to complete in pairs.
Use success for all document to assist as it is a national document.

Term One Meeting 2015
Effective Dialogue Presentation by Louise Roe, Deputy Principal, Takapuna Grammar School
Rationale behind the need for effective dialogue;
COLLEGIALITY IS:
Adults preparing, planning and evaluating together
Adults teaching each other what they know about teaching and learning
Adults observing each other's practice of teaching, learning and leading
Adults engaging in high quality discussion about teaching, learning and leading
-Roland Barth
"As a leader, as soon as you ignore unprofessional behaviour you give permission to it" - Jan Hill
"As a leader, if you are not willing to tackle the hard stuff, HAND IN YOUR BADGE" -Joan Baker
"If you do not like something that is happening in your institution, you have three choices: ignore the issue but be prepared to deal with the consequences, work to improve the issue, or leave the institution" - Socrates

IN A CONVERSATION CULTURE:
Effective Dialogue is the habit
Lots of Learning Talk is usual practice
Relational trust and Respect are high
"open to learning" conversations are genuinely open
Challenge is safe, positive and productive
Dialogue establishes an effective theory of action
The leaders Competence and Integrity is accepted
"People need to feel confident that the leaders have their best interests at heart" -Tony Burkin
Before the dialogue
Take your time:
to process the situation and evaluate the genuine need for a difficult conversation
Buy yourself this time if you need to
Gather your evidence
Listen to the right people
Listen to a range of people
Collect all your evidence in one place
Be thorough
"conversations that are grounded in evidence….have considerable potential to influence….and enhance the quality ….of student learning" --Timperley and Earl
Organise your evidence into Themes
Evidence presented as a list of criticisms will see the conversation become mired in specific detail
You need to have processed the evidence so as to have the bigger picture
1-3 Themes can more efficiently be named, repeated and then worked with
Access your Allies
A trusted and reliable sounding board for yourself
Identifying other staff members who could be powerful voices for the staff member you are trying to work with
Support on both sides
Prepare and Practice:
Make your self written notes
Talk it through with your sounding board
Practice what you are going to say and how you are going to say it
Set up the meeting taking approach, time and place into account
The dialogue itself
The Challenges: - Leaders are as human as those they lead:
A desire to please
Personal safety and comfort
Fear of the unknown
Waiting for the perfect time, words
Lack of confidence, authority
Too big a change
"Too close to home"
Potential Strategies:
Be overt about the preparation you have put in: you have taken time and advice
Acknowledge that this dialogue will be difficult, on both sides
Let them know you will listen/that this will be a dialogue
Be willing to share your thematic written notes
Outline your concerns in the briefest amount of time possible – themes not details
Be clear and honest
Be prepared to clarify details/examples
Give thinking time
Assume engagement and progress
Keep the focus Students and Student Outcomes
Ending the dialogue
To conclude
Bring the conversation back to the 1 -3 themes/issues
End positively: Assume there will be progress
Thank them for…….
Invite further question/clarification/discussion
Set a time for the next meeting or checkpoint
And after the meeting
Assess how the person is feeling and take appropriate support action
Debrief with your ally/sounding board
Write notes
Report [written or verbal] to authority
Plan your next approach

Term Two Meeting 2014;
In term two the HBDAPA had Adie Graham from the Massey Institute of Education talk about the Evidence for Registration. Adie spoke about utilising teacher PD to create meaningful evidence for registration. Teaching as Inquiry being a frame work for reflective quality teaching and learning was at the core of Aadie's presentation. Identifying what our students learning needs are as well as our learning needs as teachers in order to develop a teaching inquiry. Adie also talked about induction and mentoring within the school system.
Looking at developing portfolios for PRT's and what evidence looks like for PRT's in relation to the registered Teachers Criteria. Teaching as an inquiry is a good model that supports the RTC's with strong evidence. Evidence should be drawn from a range of activities and events to show the story of the teacher's growth and effective practice. The RTC states that observations, records of discussions and other teaching related documents comprise the basis of evidence and this can be gathered through a teaching inquiry. Adie's presentations was thought provoking and encouraged self reflection.
Next week Jeremy Kedian from Waikato University faculty of Education is presenting on whole school change leadership. This presentation will explore current trends in leadership and consider how these trends can be adapted and adopted to suit the specific context of different schools. Participants will have the opportunity of engaging in an extended reflection on their own professional practice as leaders and utilising some action research techniques as they link their reflections to current literature and their future practice.
Term Four Meeting 2014;
Deputy Vice Chancellor Brigid Haywood spoke about "How the tertiary sector is responding to 21st century learning"
She spoke about;
Sir Ken Robinson- In the know
It's what you can do with what you know that counts
Flexible, adaptive agile, creative, innovative
We grew up in 20 century learning – linear view (go to school, then uni, then job, then retirement) the future was known – now it is unknown
Transmission/instruction
Knowledge houses
Structured delivery
Lecture, set work, exam
21st century learning (no longer linear – school(jobs), uni (jobs), PD, jobs, professional enhancement, jobs, re-skilling, jobs, re-engineering jobs. Dendritic mapping?
Collaborative, personalised
Thematic, skill oriented learning
Digital literacy and communication
Co construction
Problem solving, inquiry, critical thinking
Learning for life
Civic literacy (understanding and responding to world issues)
Global citizens
21Century Education values
Create
Innovate
Connect
21 Century Challenges for education
Globalisation
Technology enabled learning
Application of science humanities and technology
Mutually beneficial partnerships
Diversity of learners
Improving performance
Solving big problems
Govt regulation/income
Teaching and Learning challenges
What we teach
How we teach
How we assess
Teacher support
Technology and the community's
---